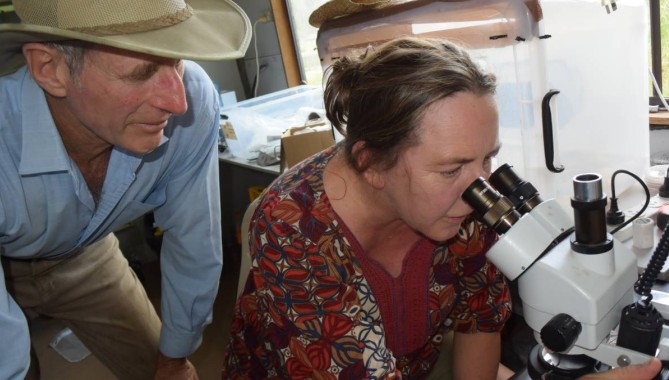 Farm experience and science combined with tenacity and innovation are the hallmarks of a team that helps fellow farmers and our planet.
Jeremy Bradley and Cathy Eggert of Beechwood Biological Solutions are committed to fighting soil degradation and climate change. They have a keen understanding of nature and are well known for their innovations in sustainable agriculture. Using local microbes, they have increased the soil organic carbon on their own farm by 45% to a depth of at least one metre and have shared their experience widely with the Landcare and farming community (link to case study). Reserve the June long weekend to visit Cathy and Jeremy's farm, as part of the Hastings Landcare Farm Gate Tour, or look out for them as guests of your local Landcare network. Subscribe to the newsletter to stay abreast of coming events.
The pair have received Australian Government Landcare awards for their innovations in sustainable agriculture and have been recognised in the International Organic Farming Innovation Award, for:
* development of innovative and low-tech techniques for improving soil health
* their work in initiating the soil health group, Mid North Coast Microherders, and
* developing an inoculum from the native fungus Nigrospora oryzae; biological cause of crown rot in Weedy Sporobolus grasses
Under the couple's leadership the Mid North Coast Microherders soil health facebook discussion group continues to grow. No need to reside on the NSW Mid North Coast, the group is open to all with a genuine interest in soil health.
Jeremy and Cathy are part of the "SoilCQuest" team; a not for profit organisation addressing the problems of excess CO2 in the atmosphere and depletion of carbon in the world's agricultural soils.
Look out for them as part of the Woodfordia Citizen Science Project teaching DIY targeted soil microbiology.